Presented by the School of Social Science and School of Political Science and International Studies, UQ and the QUT Work/Industry Futures Research Program, 19-20 June, 2018​.
Convened by Dr Michelle Brady (UQ), Professor Gillian Whitehouse (UQ), Professor Paula McDonald (QUT) and Professor Greg Marston (UQ).
The impact of changing technology on employment is one of the biggest challenges societies will face in the 21st Century. While technological change is not new and there is no consensus among analysts about the ways in which current developments will impact on particular jobs and occupations, there is general agreement that robots, advanced AI and new employment platforms are significantly changing the nature of work and will continue to do so into the future. These major transformations offer opportunities for individuals and companies but also pose major social risks, including increased precarity, unequal wealth distribution and associated economic insecurity. Such risks need to be appropriately governed. Current social divisions and trends, including changing gender roles and demographic shifts such as an aging population, will also shape the patterns of risks and benefits. This symposium brings together major national and international social researchers (UK, USA, Sweden) to systematically examine how employment rights, risks and rewards are being redistributed and to reflect on the most appropriate systems of social support to protect against new and emerging risks.
1. New inequalities? The impact of the transformation of work on younger and older workers
Synopsis
Major social risks, including increased precarity, unequal wealth distribution and associated economic insecurity, disproportionally affect younger and older worker. Such risks need to be appropriately governed. In this session Professors Paula McDonald, Dan Woodman and Shelley Mallet will examine the experience of younger and older persons with internships, the views, hopes an experiences of young people in relation to paid work and the role of the vocational, education and training system. 
Speakers
Challenging the assumptions that support internships as a pathway into employment
Presenter: Professor Paula McDonald (QUT Business School)
There has been a significant expansion in recent years of participation in internships, traineeships, educationally focused placements and other forms of work experience. It is widely asserted that such on-job experience can provide a key route into paid employment, while a lack of access diminishes opportunities for entry to the labour market. In this study we expose the tensions inherent in research and policy relevant to internships by examining two related assumptions supporting the proliferation of the practice: firstly, that it is possible to acquire a competitive advantage over peers in the labour market by participating in an internship; and secondly, that those who have an opportunity to participate do in fact have enhanced employment outcomes. Through an examination of available evidence, we find that support for both assumptions is tenuous. However, since internships have become an entrenched feature of the youth education and employment landscape, the study concludes with a discussion of regulatory and policy responses that may assist in ameliorating adverse impacts on participants.
Presentation notes (PDF, 1.21MB)
See also Professor McDonald's article on challenging the assumptions that support internships as a pathway to employment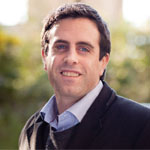 Young People and the Future of Work: Flexibility and security when 'non-standard' becomes the standard
Presenter: Associate Professor Dan Woodman (University of Melbourne)
Shifts in job security, employment status and the working patterns of Australians are central to debates about the future of work, particularly as they impact differentially on different groups. In this presentation I focus on the views and hopes of young people, drawing on a study that has tracked two cohorts of approximately 600 young Australians through their 20s. I will report on their hopes for their future in the workforce, particularly concerning job security and flexible employment conditions, comparing across cohorts and to their actual experiences. The first cohort finished school in 1991 and continues to be tracked through their 40s. The second cohort, which is the focus of this submission, left school in 2006 and has been tracked into their late 20s (the average age is now 29). The study has explored all aspects of life for young people in today's Australia, including paid work. As well as conducting a survey with the participants most years, the project has interviewed 30-50 participants approximately every second year. We find that flexibility is often a euphemism for non-standard patterns of work, which have been particularly damaging to both cohorts as they have tried to transition to secure housing arrangements and stable relationships.
Presentation notes (PDF, 1.23MB)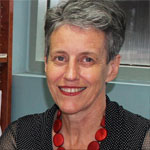 Training for work futures: Building the capability of the VET system to enable young people to secure decent work
Presenter: Professor Shelley Mallet (Brotherhood of St Laurence)
Debate on the future of work is capturing the attention of policy makers, academics and citizens alike, fueling a sense of profound uncertainty and insecurity about the future employment prospects of younger generations in particular.  Much of it focuses on the impacts of technology, artificial intelligence and globalization on the types of jobs that will be available in the future, the nature of employment conditions and threats to economic security that these shifts pose.  However comparatively little attention has been paid, in the context of this debate, to the role of the vocational education and training (VET) system in equipping young people with the skills and capabilities to secure and adapt to the jobs of the future. This is particularly surprising given that the VET system is the destination for nearly 60% of young people post-secondary school. It is also intriguing given the emerging consensus among employers, academics and policy makers alike that the current system, based around achieving core competencies rather than more enduring capabilities is failing young people and employers alike. This paper examines the utility of a capabilities approach, posited by Sen and Nussbaum, and adapted by Wheelahan and Buchanan for the reform of VET sector in Australia. Drawing on collaborative work between the Brotherhood of St Laurence and TAFE providers, it illustrates how elements of this approach have been implemented in practice with service connected young people, preparing them for work futures.