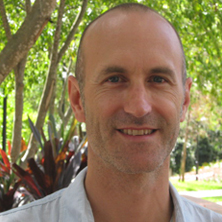 UQ is a leader in political science and international studies, with Political Science research at UQ rated at the highest level, "well above world standard", in the 2012 and 2015 Excellence in Research for Australia (ERA), equal first in the country.
We have also been recognised as the best university in Australia for undergraduate students to study International Relations (TRIP Survey 2015) ahead of ANU, Sydney and Melbourne.
Our dynamic and innovative teachers — from tutors to world-renowned Professors — have been the recipients of numerous UQ, Queensland, and national teaching awards, providing our large and internationally diverse cohort of undergraduate, postgraduate and HDR students with a vibrant and enriching learning environment. Our academics are also regular media contributors.
In 2016, we launched a new Graduate Centre in Governance and International Affairs, a unique collaborative learning hub for the School's suite of honours and postgraduate coursework programs as well as research higher degrees. Focused on enhancing the student experience, the Graduate Centre provides students with opportunities to participate in masterclasses, practitioner seminars, internships, and international exchanges, and to engage with visiting researchers.
We also house the Rotary Centre for International Studies in Peace and Conflict Resolution, one of only six centres worldwide, which offers up to ten fully-funded Rotary fellowships annually for the Masters of Peace and Conflict Studies.
The Asia-Pacific Centre for the Responsibility to Protect (AP R2P) is the only regional centre of its kind dedicated to advancing the responsibility to protect principle through research and policy dialogue.  The Centre was officially launched in February 2008 by Former Foreign Minister of Canada, Lloyd Axworthy and former Special Advisor to the Secretary-General on R2P, Dr Edward Luck.
---