Graduate Testimonial | Emily Nabakooza |Masters in Peace and Conflict Studies graduate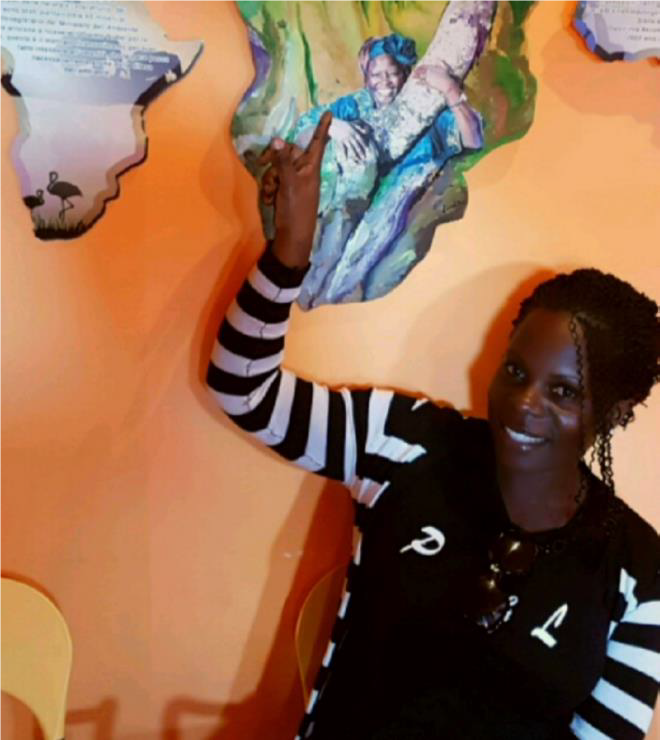 Meet Emily Nabakooza,  Founder and Executive Director for Assisi Centre for Social Justice and Peace; a youth-centred social change, not-for-profit organisation working at the intersection of gender, justice, social inclusion and non violent resolution of conflicts in Ugandan schools and communities.
Emily graduated with a Masters in Peace and Conflict Studies in 2019 on a fellowship from Rotary International. The University of Queensland's Rotary Peace Centre is part of a global program to advance research, teaching, practical training and knowledge on issues of international relations, conflict resolution and peace-building. The School of Political Science and International Studies offers this  Master's Degree in Peace and Conflict Studies, aimed at potential world and community leaders, designed to have a practical effect on addressing international and regional conflicts. The Rotary Foundation's decision to establish this unique program at The University of Queensland is recognition of the outstanding reputation of the Masters in Peace and Conflict Studies program within the School of Political Science and International Studies. The Centre is one of only seven worldwide. Emily's humanitarian work in Uganda is being supported by various Rotary organisations. Emily will make very good use of any resources she receives as she relieves extreme poverty and empowers women in her COVID stricken area of Uganda.
Emily landed a volunteering job with an emergency response space at one of the IDP camps in Northern Uganda during the civil war. It was here that the then 19-year-old's passion for social justice and peace was sparked. "I was able to connect how small changes such as; supporting camp residents with information on proper use of pit latrines and hand washing practices dignified their lives – and how assisting residents to access to food and clean drinking water in the broader sense, created healthier, efficient and productive communities." The experience shaped Emily's conviction that helping people to move beyond their hardships was important to her, and that this was how she wanted to contribute to the world.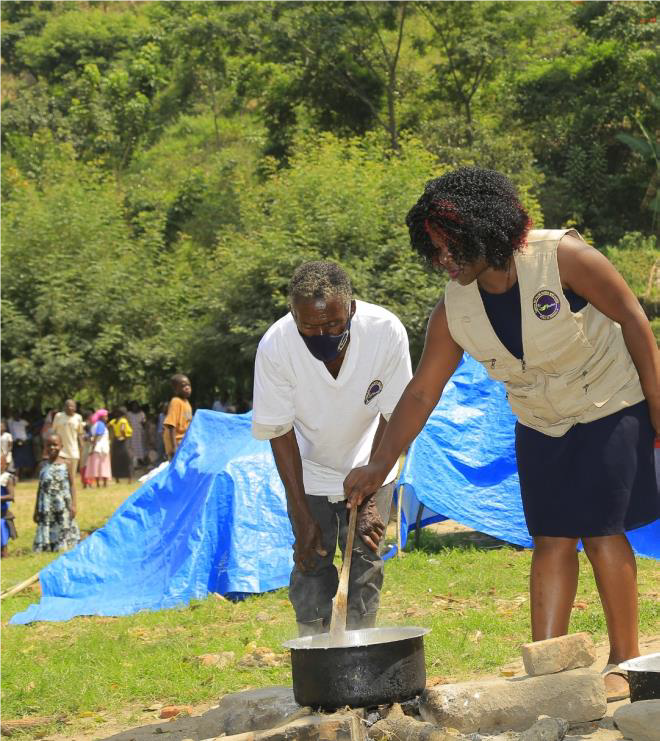 Cognisant that in order to realize her newfound dream, she needed to get professional training in peace and development through study opportunities, training and practice, Emily hit the ground running. "However, it was my recent experience of working extensively with young people on multiple peace building initiatives that solidified the desire to start the Assisi Centre for Social Justice and Peace. Between 2011 – 2017, I had the opportunity to witness young people lead and participate in important change processes that transformed their communities. Amidst prejudices and stereo-types that often dismiss and perceive young people as ignorant and simply drivers of conflict or negative forces of change – across different geographical locations, I desired to change this narrative through an initiative that would potentially mentor and train young people to show case their positive experiences and – to activate their potential to find their own voices and positions in change processes of our interconnected world."
Officially launched in 2019, the Assisi Centre for Social Justice and Peace exists to accelerate inclusive actions towards an equal, just and peaceful Ugandan society for all. In pursuit of their goal, the Centre focuses on four main pillars that include; working closely with individuals, institutions and communities to tackle root causes of violence in all its form against children, women and girls, advancing processes that fully utilise the potential of women and girls, and young people to challenge barriers that constrain their choice and agency, as well as scaling innovative interventions that build competencies for conflict resolution and abilities to drive sustainable peace and development among targeted groups."
Barely a year following its launch, the Centre has registered several achievements through its different programs, mainly in emergence response, with support from Rotary District 9705 in Australia and the Rotary Club of Canberra. They include reduction in the prevalence of COVID-19 driven- hunger and malnutrition among highly vulnerable communities that has seen over 1,250 beneficiaries, providing women food vendors the opportunity to revitalize their businesses through the 'AKABBO KA BAKYALA' (Women's Basket) project - "A total number of 45 women food vendors from the districts above received cash assistance and so far report that AKABBO KABAKYALA initiative has given them a chance to restore their income earning opportunities and to support their families with essential basic necessities at this time of the COVID-19 crisis" Emily commented.
Additionally, as part of the Centre's efforts to protect highly vulnerable communities from COVID-19, Emily and her team have successfully conducted a rapid assessment to ascertain how the Centre could contribute towards local capacities to stop the spread of COVID-19 in highly populated areas like markets. "Preparations are underway to install two foot-pedal handwashing stations that will be access by more than 300 people in our first beneficiary community – Ggaba market."
Like other organisations around the world, the Centre's operations were adversely affected by the COVID-19 global pandemic leading to the abrupt suspension of its program activities that were at the take off stage. However, to cope with funding uncertainties, they have put in place cost cutting measures like working from home, thereby reducing travel and operating remotely through community volunteers. "Our internal and external systems of communication, because of this measure, were significantly affected especially as there is reduced face to face interaction with our beneficiary communities and ourselves as a team. Nevertheless, we are also navigating a few opportunities that this challenge presents especially in terms of how to adapt to what is increasingly becoming the new digital norm in order to engage with our stakeholders and to connect with new audiences."