Mediation is an effective way of resolving disputes and is now used in most Australian courts and tribunals. In some areas an extensive pre-litigation scheme exists and parties are required to attend mediation prior to commencing litigation. In international and environmental areas, facilitators use mediation skills to assist the creation of innovative solutions. Increasingly, conflict resolution skills are required in management and business to effectively prevent, manage and resolve disputes and complaints. This interactive course was developed to meet the National Mediator Accreditation Standards. Emphasising practical skills, students practice the theory they've learnt by mediating and participating in a range of conflict scenarios whilst receiving individual feedback on their style and overall performance by highly qualified practitioners. In the skills component, students work with the mediation model and learn alternative approaches to deal with varying circumstances.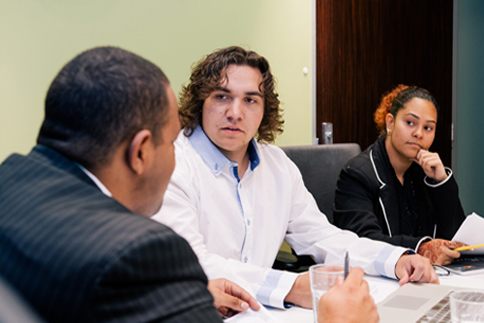 Course Information
Application Information
Application Form

Please save this PDF as CRMD7000_your student number and complete online wherever possible.

This course has a quota of 27 enrollments.

Applications will be assessed for enrollment on the basis of academic merit and the statement provided by the applicant.

Preference will be given to those students for whom the course is a compulsory core requirement of their program.

If you wish to be considered for enrollment in this course please complete the Application Form and return via email to polsis@uq.edu.au no later than 15 February for the semester 1 offering.
---