Congratulations to John de Bhal on his award from the Alumni Friends of University of Queensland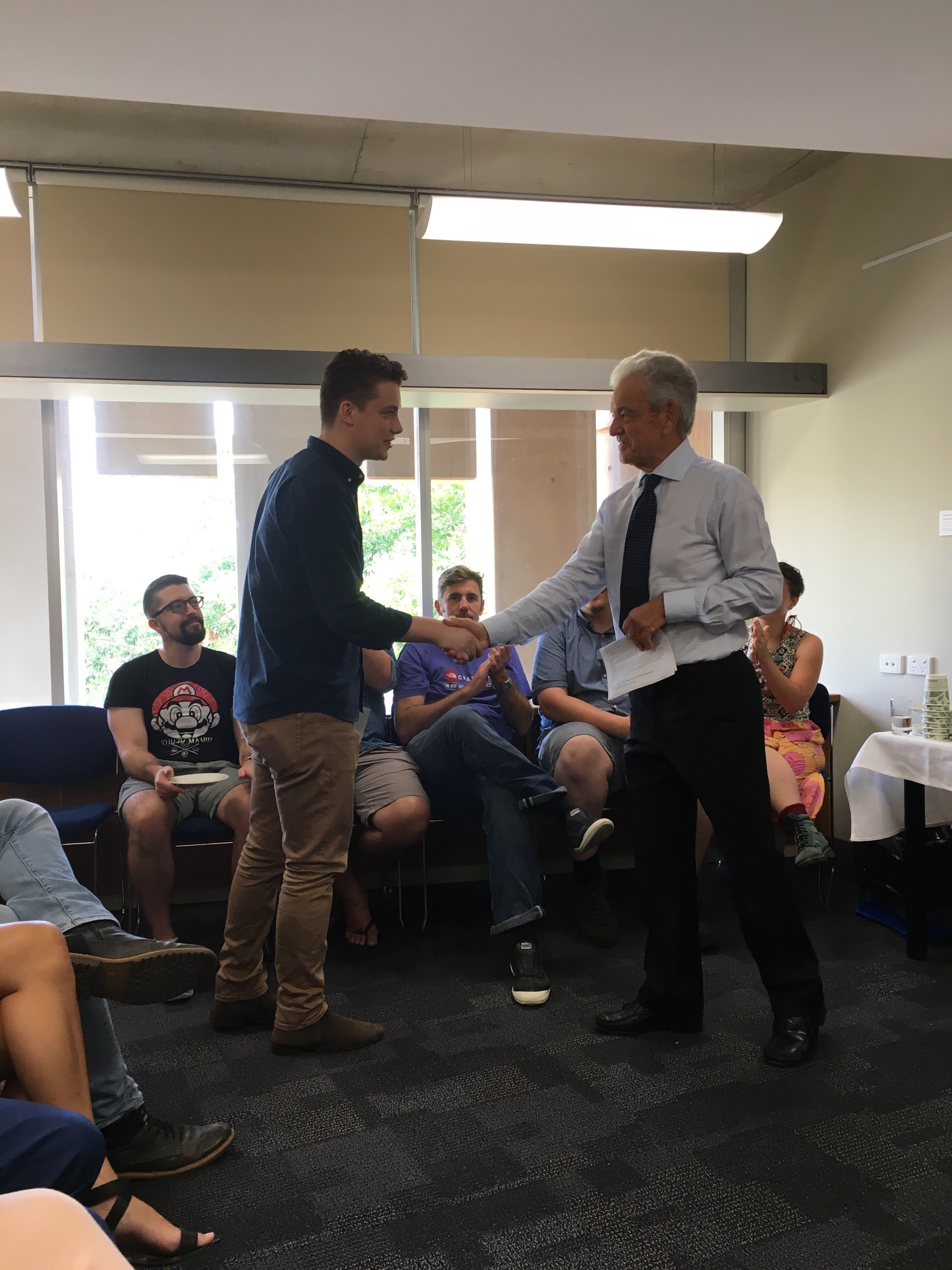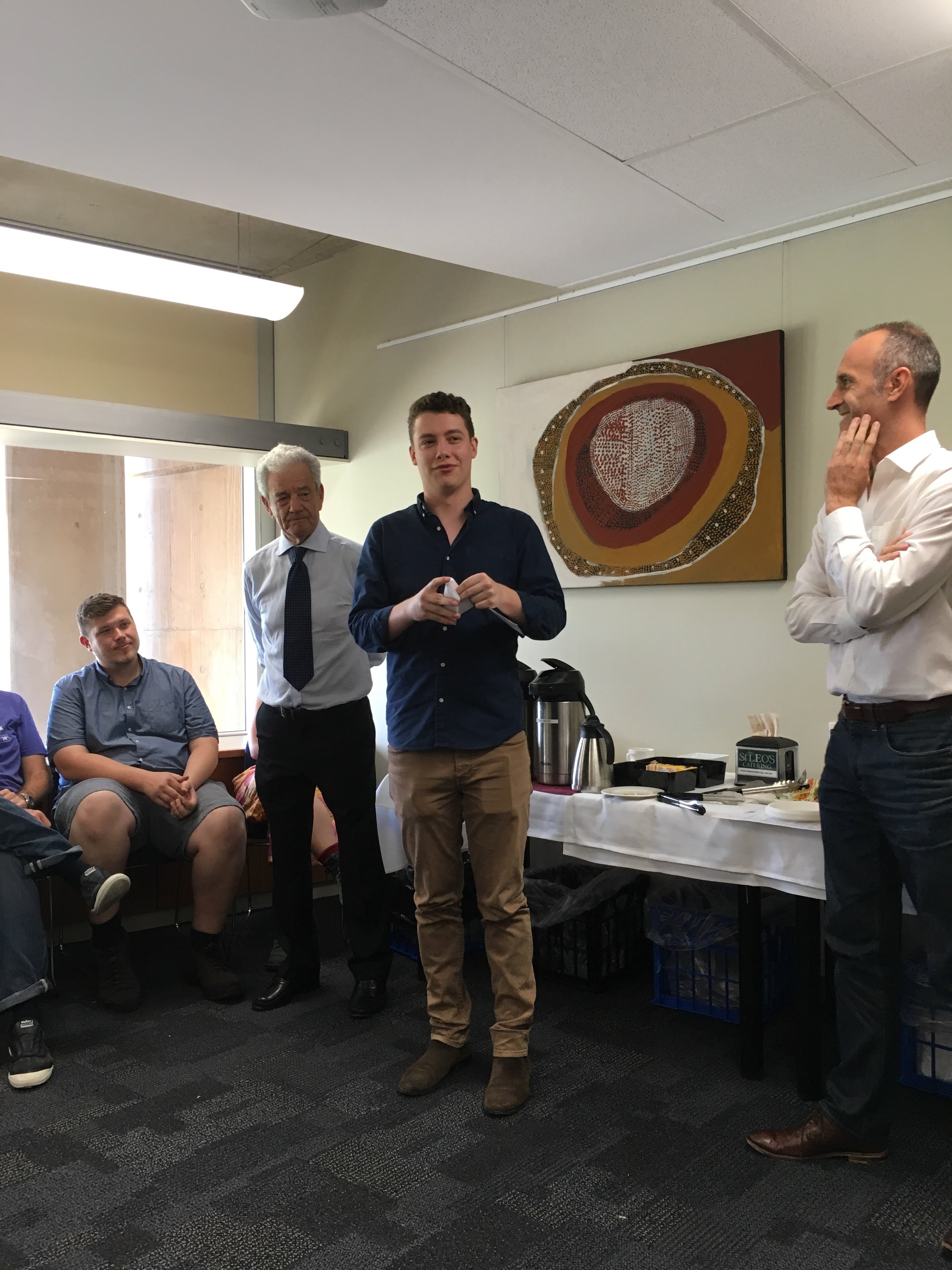 The School of Political Science and International Studies (POLSIS) held a morning tea in the Graduate Centre to celebrate with recent POLSIS Honours graduate John de Bhal the receipt of his $1000 bursary from Emeritus Professor Colin Power AO representing the Alumni Friends of UQ. Alumni Friends of The University of Queensland Inc (also known as Alumni Friends) is an Australian first, dating back to May 1967, Alumni Friends was the first of the many Australian university alumni associations subsequently formed. 
The association aims to promote and further the interests of the University, and to foster mutually beneficial relations amongst alumnae and with the wider community.  Membership is open to everyone who has an interest in UQ: parents, students, alumni, and friends.  Operated by a large group of dedicated volunteers, the association continues to raise significant funds through the very popular biennial UQ Alumni Book Fair – which is run by a team of enthusiastic volunteers – and through donations and gifts from members. The close association of our members with UQ cannot merely be measured in dollar terms, but activity to date includes the disbursement of the equivalent of over $8 million dollars to the University and to its students.
John de Bhal majored in International Relations within the school, where he received 1st class honours, and graduated in 2017 (i.e. the 50th year jubilee of the Alumni Friends of UQ). John was the July 2017 Valedictorian, and is working now as a tutor within the school before he heads to Oxford University in September 2018, to commence an MPhil in International Relations. 
Associate Professor Richard Devetak also congratulated John on his award. Other well-wishers present were Associate Professor Matt McDonald, Dr Alastair Stark, Dr David Duriesmith, Associate Professor Jacinta O'Hagan, Johns parents and a number of his student colleagues.
Congratulations John on your bursary and all the best at Oxford!