Congratulations Bernadette Hyland-Wood on your Outstanding ICT and Established Entrepreneur awards!
Congratulations to Bernadette Hyland-Wood on receiving Outstanding ICT and entrepreneurship awards this year. Bernadette is pursuing her PhD in science and technology policy entitled 'Open Government Data: Technology, attitudes, and policy-research uptake' with supervisor Dr Frank Mols within the UQ School of Political Science and International Studies.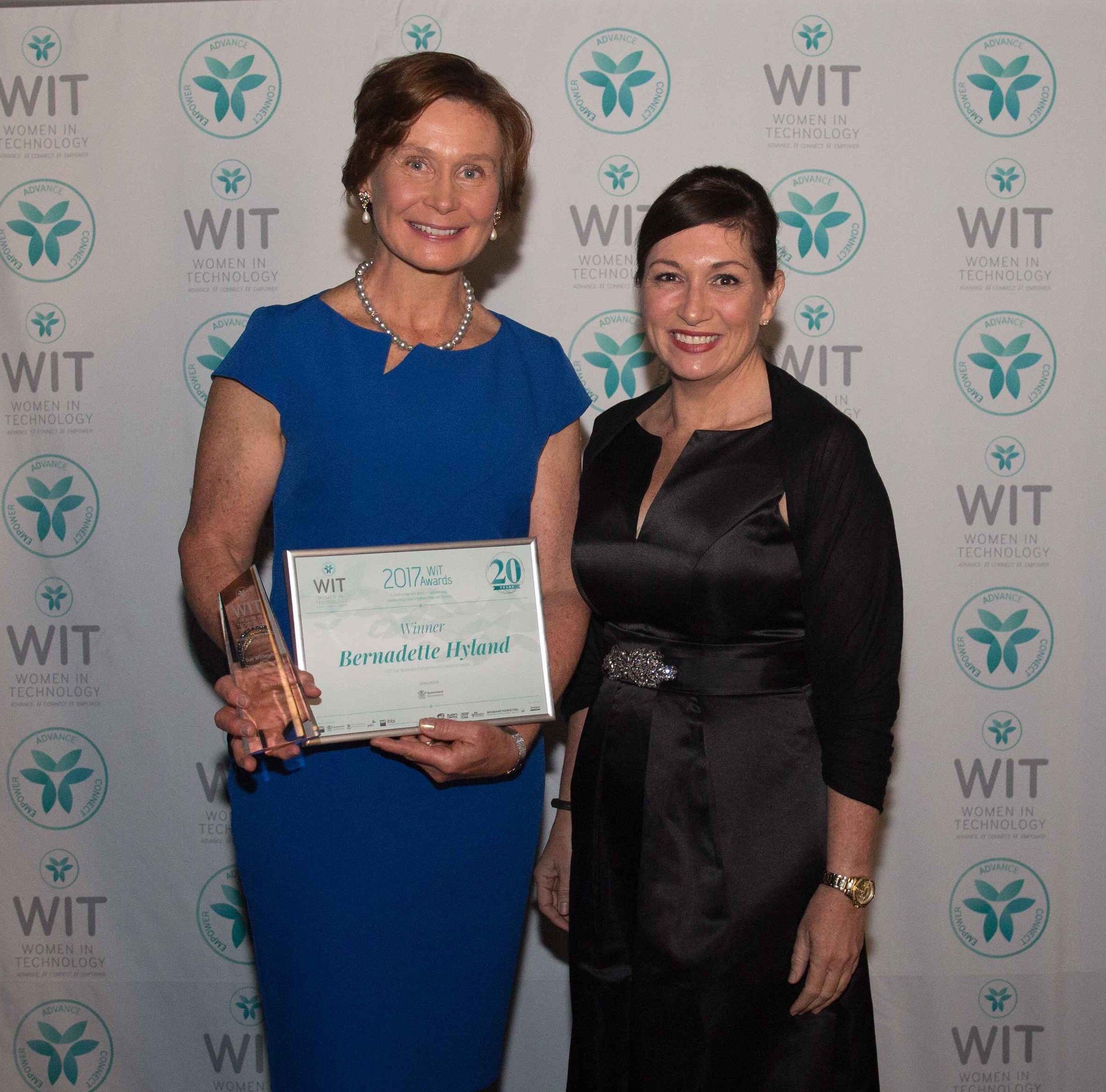 During her over 25 year career in information and communications technology, Bernadette has made outstanding contributions to the growth and develoment of Queensland's ICT industry and startup community. She is a technology entrepreneur who began in Brisbane in 1995 with an early Web product company, attracted venture capital, and was acquired by U.S. Fortune 100 company Northop Grumman. She subsequently co-founded three tech startups including a semantic technology spin out from MIT. Bernadette holds leadership positions in professional associations, boards and international advisory organizations. She has presented at major international meetings and conferences, and shown leadership and drive in a senior leadership role within industry.
Bernadette was recently recognized by the Women in Technology (WiT) ICT Outstanding Achievement Award presented by Amazon Web Services. She was also recognized with the Established Entrepreneur Award, for her  business pursuits through ICT implementation and innovation, by Queensland Minister for Environment and the Great Barrier Reef, Minister for Science and Minister for the Arts, Leeanne Enoch MP.
Bernadette serves from time to time as a mentor to the next generation of STEM innovators through talks delivered at Australian high schools and universities. She is a speaker and mentor in the professional development of Queensland leaders through the Women in Technology Board Mentoring program.