Indigenous Engagement Old
The School acknowledges the precedence and continuity of Aboriginal and Torres Strait Islander custodians of the Australian continent, their contribution to knowledge, and pays our respects to elders, past, present and emerging.
With more than 370 million Indigenous people worldwide and Indigenous politics featuring as a prominent and crucial debate in the Australian polity, the School of Political Science and International Studies is committed to increasing Indigenous engagement. Since 2010 the School has led a range of initiatives from provocative fora such as "How white is your university?" to recent commitments to include more Indigenous issues and perspectives in the curriculum. In 2017, a new postgraduate course "Indigenous Politics Within and Beyond the State" will be introduced.
---
How the Country was Run
After a long association, Kombumerri educator and philosopher Dr. Mary Graham formally joined the School as Adjunct Associate Professor. Dr. Graham contributes to a series of discussions on "How the Country was Run", focusing on Aboriginal conceptions of governance and socio-political order and how these interact with European counterparts under the conditions of settler-colonialism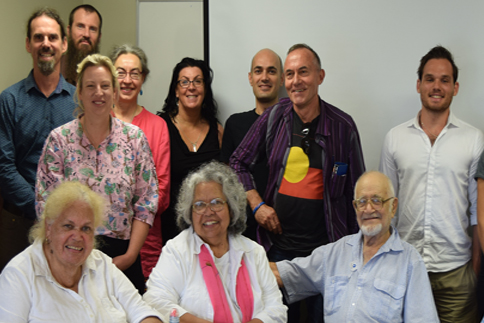 ---
New Course in Indigenous Politics
From 2017 the School will offer a new course at the postgraduate level '

Indigenous Politics Within and Beyond the State'

.

POLS7190

examines the relationship between Indigenous and mainstream conceptions of political community, sovereignty, power, rights, law, diplomacy and conflict to question, reflect, and expand upon dominant understandings of (international) politics. The course will

also help students to

increase their understanding of Indigenous peoples enhance capacities for working across cultural difference. It will be taught (in alternate years) by Dr Morgan Brigg and Dr Liz Strakosch.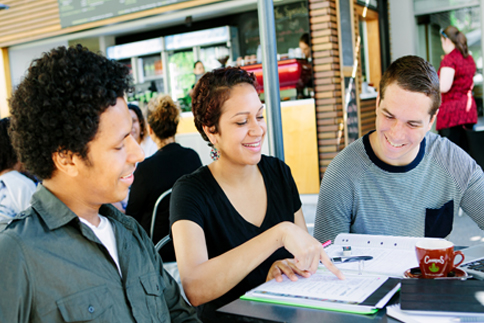 ---
Indigenous Teaching and Learning
In 2016 Dr Morgan Brigg is underaking a project with UQ's Institute for Teaching and Learning Innovation on 'Lateral Pedagogy: Building Cultural Competence and Embedding Indigenous Perspectives and Knowledges in Curricula'. The project lays a foundation for building Indigenous cultural competence and embedding Indigenous perspectives and knowledges in curricula. See ITALI for further details.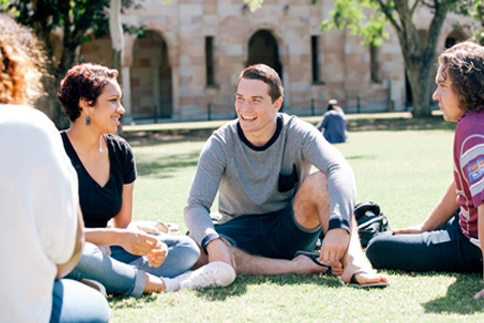 ---
Artwork on Display
The School has acknowledged its recent association with prominent artist and Adjunct Professor Fiona Foley through the purchase and display of her 'OPIUM #5—LABOUR'
The poppies in Fiona's work reference the
Aboriginals Protection and Restriction of the Sale of Opium Act (1897)
that strictly controlled Aboriginal people in Queensland, stripping them of many basic rights.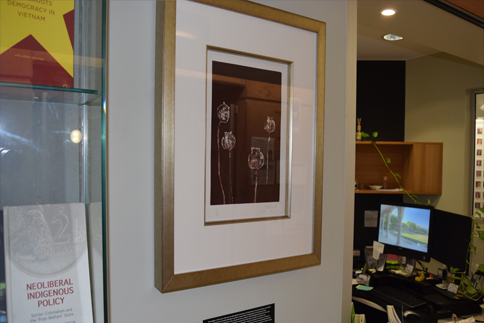 ---
Courting Blakness
In 2014 the School contributed to "Courting Blakness" an innovative art installation by Indigenous artists in the University's Great Court. Check out the website and the accompanying book published by UQ Press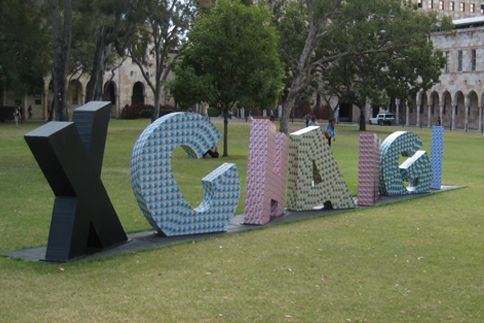 ---
Recent Publications
A number of academics in the

School actively publish on Indigenous politics in a range of outlets. Recent publications include:
Brigg, M. (2015). "Identity and politics in settler-colonialism: relational analyses beyond domination?" Postcolonial Studies.
Brigg, M. (2016). "Engaging Indigenous Knowledges: From Sovereign to Relational Knowers." Australian Journal of Indigenous Education.
Strakosch, E (2015).
Neoliberal Indigenous Policy: Settler Colonialism in a Post-Welfare Age.
London: Palgrave Macmillan.
Strakosch, E (2015). 'Settler Fantasies'. In F. Nicoll and L. Martin-Chew (eds.).
Courting Blakness: Recalibrating Knowledge in the Sandstone University
. Brisbane: UQ Press.
---