Annual Lecture in Politics and International Affairs
About Annual Lecture in Politics and International Affairs
The School of Political Science and International Studies invites you to attend the 2015 Annual Lecture in Politics and International Affairs presented by guest speaker Dr Anna Bligh.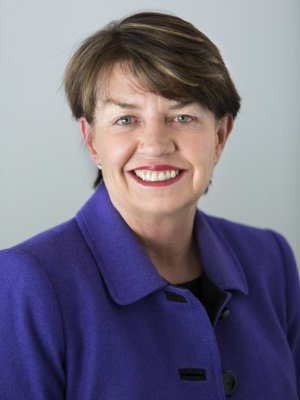 The Honourable Dr Anna Bligh
Chief Executive Officer, YWCA NSW
Leadership Matters
The lecture will explore the challenge of political leadership in a world where everything is being disrupted, including democracy itself.
The lecture will be held on 4 September from 6pm in the Advanced Engineering Building Auditorium (#49), UQ St Lucia Campus, followed by a cocktail function (Level 3 Foyer in the same building) from 7pm. Click here to register by September 1st.
Dr Anna Bligh was elected to the Parliament of Queensland, Australia in 1995. Dr Bligh became the first female Premier of the State in September 2007 and Australia's first popularly elected female Premier when she won the 2009 Queensland State election in her own right. Dr Bligh served as Premier for almost 5 years, until March 2012. She came to this position after a long and distinguished political career during which she held ministerial responsibilities for a number of portfolios including, Education, Social Welfare, Arts, Economic and State Development, Infrastructure, Finance, Treasury and Deputy Premier.

Dr Anna Bligh's leadership came to national and international attention as she led the response and recovery effort to devastating natural disasters that crippled Queensland in January 2011.

Dr Bligh now lives in Sydney, where she is CEO of YWCA NSW. She also sits on the Boards of Bangarra Dance Company and Medibank Private.

Enquiries:
Julia McSwan, UQ Protocol Officer
Ph: 07 3346 6937
Email: j.mcswan@uq.edu.au
 
Venue
Advanced Engineering Building Auditorium (#49), UQ St Lucia Campus