Intimate nationality and security in East Asia [Internal Staff ONLY]
Presented by Prof Susan Kneebone (University of Melbourne)
Internal staff can register for in-person attendance (email Dr Seb Kaempf); a Zoom link will be circulated to POLSIS Staff via email.
About School Research Seminar Series
This series brings together the School's research community and domestic as well as international leaders in the field of politics and international affairs. Across each semester, the series showcases a diverse and exciting range of topics. All are welcome to attend.
For any inquiries, please contact Emily Sievers (polsis.ea@uq.edu.au). 
Please note that many past research seminars are recorded and are available online. 
The Research Seminar Series program for Semester 1, 2023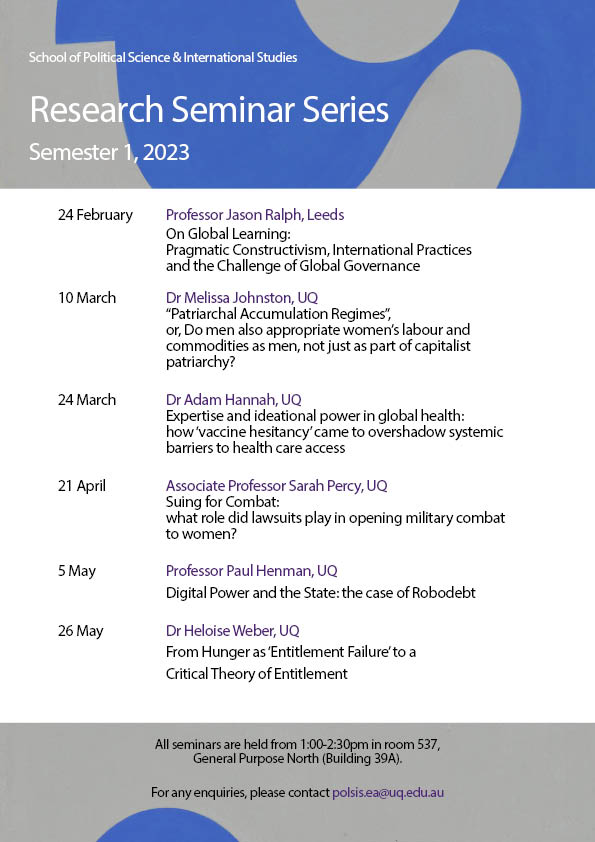 Artwork: Forme bleue (1935) by Sophie Taeuber-Arp