20 August 2019

2:00pm

–

5:00pm
Due to popular demand, this event is now at capacity. Registrations have now closed. 
The School of Political Science and International Studies invites undergraduate students to attend our first annual Employability Fair, to be held on Tuesday, August 20 in the Innes Room (Building 21C, Level 4 St Lucia Campus).
During the first half of the session, from 2:00pm – 3:00pm, hear from a panel of industry recruiters about how you can boost your chances of gaining employment after you graduate, learn about the sort of skills and traits that employers are looking for, and see first-hand the many avenues of exciting work available for graduates of political science.
After a half an hour break for a light afternoon tea, stick around from 3:30pm-5:00pm for an employability "speed dating" session, and speak to industry professionals as well as POLSIS staff who are engaged in programs to boost your work-readiness ranging from internships with Government and NGO, to professional writing modules, to study abroad options that will expose you to global issues and the ways local communities are responding.
Keynote Speaker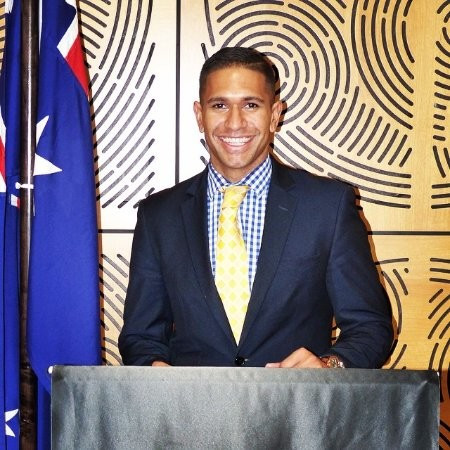 Mr Nick Williams, Deputy Director, Queensland State Office, Department of Foreign Affairs and Trade
Nick Williams is currently serving as the DFAT Departmental Liaison Officer in the office of the Minister for Trade, Tourism and Investment. Previously, he was the Assistant Director of the Economic and Commercial Diplomacy Section in DFAT. Mr Williams was also the lead policy officer and negotiator during Australia's chairing of the Kimberley Process in 2017, the international regulatory scheme to prevent illegal trade in conflict diamonds. Mr Williams is a career diplomat with extensive international service, including on diplomatic posting as Second Secretary at the Australian High Commission in New Zealand. He has also worked in the Australian Permanent Mission to the UN in New York where he negotiated resolutions in the UN General Assembly; worked on Australia's campaign for a non-permanent seat on the UN Security Council; and represented Australia at the UN Permanent Forum on Indigenous Issues. Mr Williams was awarded a citation in the DFAT Secretary's Australia Day Awards for policy excellence in 2017. Mr Williams holds a Bachelor of Business from Griffith University.
About The School of Political Science and International Studies Undergraduate Employability Fair
We wish to advise that this event is now at capacity. There are no more seats available. 
Come along to the School of Political Science and International Studies' first Employability Fair for undergraduate students on August 20. You will learn 'top tips for securing your first professional job' as well as how you can increase your work readiness while completing your major.
Venue
Building 21C, Level 4 St Lucia Campus.