Solving the Aboriginal problem: Indigenous policy and colonising white innocence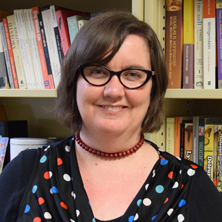 Indigenous people are a political problem for settler societies. In Australia, the problem of Aboriginal and Torres Strait Islander people has been particularly understood as an issue for governments to address through policy. While problematisations of Indigenous people implicit in policy approaches are often the subject of academic and political interest, corresponding assumptions about the role of non-Indigenous people and institutions as solutions to these problems tend to be less scrutinised.
This paper traces a number of racially charged ideas at the heart of recent Australian Indigenous policies – from the authoritarian spectacle of the Northern Territory Intervention, to the technical rationalities of the Close the Gap process, to the inclusive politics mobilised by government funded campaigns for constitutional recognition. While ostensibly addressing different policy problems and operating through diverse constructions of Aboriginal people and communities, policy approaches consistently reflect a coherent set of non-Indigenous political aspirations, interests and investments.
Drawing on scholarship in settler colonialism, critical race, and critical Indigenous theory, I argue that Indigenous policy is only made comprehensible through a construction of colonising white innocence. This construction reinforces and obscures white settler investments in maintaining power relationships and racial hierarchies generated by ongoing colonising violence through presenting particular individuals, groups and institutions as non-problematic and not complicit in historical and contemporary violence. Racialised problematisations of Aboriginal people deployed to justify policy also proclaim the benevolence and virtue of non-Indigenous actors as well as the neutrality and legitimacy of settler institutions – in particular the governing apparatus of the state and its agents.  Policy framed through colonising white innocence can thus be understood as simultaneously perpetrating and erasing ongoing colonial violence.
To listen to the seminar, pleace click here. 
About School Research Seminar Series
This series brings together the School's research community and domestic as well as international leaders in the field of politics and international affairs. Across each semester, the series showcases a diverse and exciting range of topics. We welcome anyone who might be interested in attending.
Please note that most of the research seminars are recorded and are available online.