Is the Party Over? Reform and Renewal in 21st Century Democracies
29 April 2016

2:15pm

–

3:15pm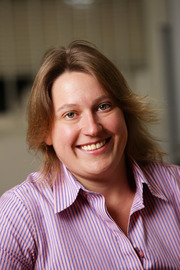 In this seminar I present the main findings of my forthcoming book, Party Reform: The Causes, Challenges and Consequences of Organisational Change (OUP, September/October 2016). Departing from mainstream rational choice accounts of party change, the book uses insights from constructive institutionalism to examine reform as a distinctive type of organisational change, one that offers parties the opportunity to strategically re-brand their organisations in an attempt to re-engage with citizens and satisfy demands for 'new' forms of political participation. Presenting a comparative analysis of political parties in Australia, the United Kingdom, New Zealand, Canada, France and Germany, the book examines four key reform initiatives that I argue begin to blur the traditional boundaries of party: the introduction of primaries, the changing meaning of party membership, issues-based online policy development and community organising campaigns. A fundamental question that the book grapples with is whether, in a climate of membership decline, party reforms are to designed to re-invigorate the normative ideal of the mass party model of representation, or whether the breakdown of membership (coupled with social change) has created a climate conducive to reforms that might fundamentally alter the way in which parties connect citizens and the state.
To listen to the seminar, please click here. 
About School Research Seminar Series
This series brings together the School's research community and domestic as well as international leaders in the field of politics and international affairs. Across each semester, the series showcases a diverse and exciting range of topics. We welcome anyone who might be interested in attending.
Please note that most of the research seminars are recorded and are available online.