Red Flag: Waking Up to China's Challenge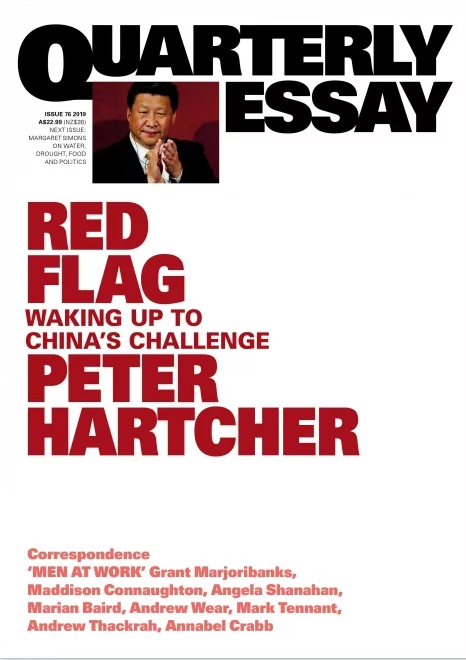 China has become a key nation for Australia's future – for our security, economy and identity. But what are China's intentions when it comes to Australia?              
In this gripping account, Peter Hartcher shows how Beijing stepped up its campaign for influence, over hearts and minds, mineral and agricultural resources, media outlets and sea lanes. Reactions so far have included panic, xenophobia and all-the-way-with-the-USA, but the challenge now is to think hard about the national interest and respond with wisdom to a changed world.
Venue
Level 6, Sir Llew Edwards Building (Building 14), The University of Queensland
Saint Lucia, QLD 4072
A Public Policy Forum with Peter Hartcher, Political and International Editor of the Sydney Morning Herald.