Congratulations to the School of Political Science and International Studies', Dr Elizabeth Strakosh and Dr Federica Caso for being awarded an ASPA 2020 Prize. The Australian Political Studies Association (APSA) is the professional association for those researching and teaching in Politics and International Relations in Australia. Congratulations Liz and Federica!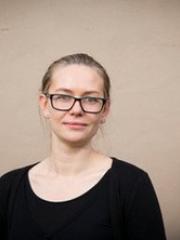 APSA 2020 Mayer Journal Prize goes to: Elizabeth Strakosch (2019), 'The technical is political: settler colonialism and the Australian Indigenous policy system', Australian Journal of Political Science, 54:1, 114-130.
Judging panel comments: The judging committee unanimously decided to award the Mayer Journal Prize for the best article in the Australian Journal of Political Science published in 2019 to "The technical is political: settler colonialism and the Australian Indigenous policy system" by Elizabeth Strakosch. In this article, Strakosch analyses the relationship between Aboriginal and Torres Strait Islander peoples and the Australian state. Combining a critical theoretical approach with a deep empirical analysis of Australian policies, Strakosch shows how the Anglophone settler mentality permeates Australian policy making. The committee specifically valued Strakosch's perspective on policy as needing to be more than a uni-directional exercise of problematization and care giving, which she shows to be ultimately ineffective. This article brings fundamental questions of sovereignty together with everyday policy making, which the committee hopes will impact future thinking about Australian politics and policies.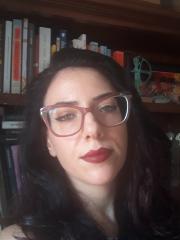 APSA 2020 Thelma Hunter Gender and Politics PhD prize goes to: Federica Caso (University of Queensland) Liberal Militarisation: Visualising the Military Body as a Form of Governance
Judging panel comments: This is an exquisitely written thesis that examines the role of the body in public representations of military and militarisation. It takes an abstract and complex subject, and makes it accessible and important. The thesis is the best kind of example of critical academic research: it interrogates something that we see and experience throughout our lives – in this case, official military art and military commemorations – and proposes ways of understanding its existence and its effects on society. The author reflects thoughtfully on her own position as a researcher and generally displays the intellect and maturity of an experienced academic. The thesis left the prize committee chair – an empiricist with limited understanding of critical theory, let alone military studies – wanting to read more. The committee was unanimous in awarding this prize to Dr Caso.