The School's first Massive Open Online Course (MOOC), 'MediaWarX: Global Media, War and Technology' encourages people to learn about the dark underbelly of the technology and media apps they use every day. Running regularly since mid-2017 and taken by over 7,400 learners from over 154 different countries, this free, flexible online course is being offered again from early January 2019. Enrol for free here: MEDIAWARx: Global Media, War, and Technology on edX.
Course leader Dr Sebastian Kaempf from the School of Political Science and International Studies says MEDIAWARx: Global Media, War, and Technology encouraged learners to take a "hacktivist" approach in their use of technology.
"We face a disturbing trend today where the same technologies we use in our daily lives – the internet and smart phones primary among them – are intersecting with war, violence, cyberespionage and surveillance," Dr Kaempf said.
"Corporations, governments and other actors are rapidly reshaping the world of technology and cyberspace, with repercussions that threaten the future of liberal democracy, human rights and freedom."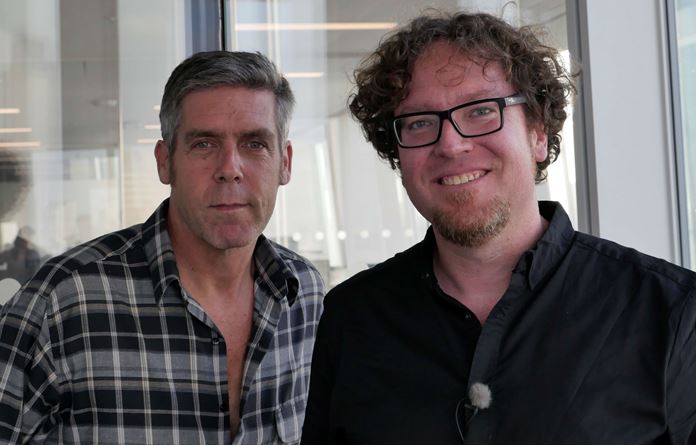 Offered in flexible mode, Dr Kaempf's course teaches people to look beyond their screens to find out what is actually happening to the email they send, or the Facebook entry they post.
"Hacking in this sense does not mean doing something unlawful, but rather developing an intellectual curiosity about the technology that has come to surround us," he said.
"We have become accustomed to taking our social media and our devices for granted. The risk is that our ignorance might backfire and be used against us.
"Becoming hackers, therefore, is an important form of digital stewardship that we as citizens in democratic societies need to embrace."
The massive open online course (MOOC) has been adapted from Dr Kaempf's undergraduate on-campus course Global Media, War and Peace, and features interviews with over 20 experts from around the globe, interactive tools, polls, media analysis and discussion forums.
Images: (Top right): iStockphoto. (Below left): Dr Seb Kaempf, right, with Richard Gizbert, creator of The Listening Post, Al Jazeera's weekly media critique and analysis show - one of many people Dr Kaempf interviewed in developing the course.
Original article by Catherine Bennett (Office of Marketing and Communication UQ).