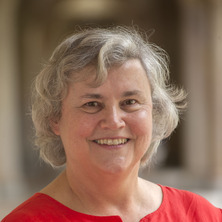 The School's very own Professor Gillian Whitehouse is one of thirty-six Australian social scientists who have been elected to the Academy of the Social Sciences in Australia for their distinguished contributions to their disciplines and to society. Through their work, the new Fellows have significantly advanced research knowledge and developed new approaches to areas as diverse as human geography, emergency planning and management, linguistics, human resource management systems, indigenous studies and race relations, social security and inequality, accounting, economics, political science, history, law, education and psychology.
President of the Academy of the Social Sciences in Australia, Professor Glenn Withers AO, congratulated the 19 women and 17 men elected this year. "The strength of Australian social sciences is reflected in these appointments. Social sciences are a comparative advantage of Australia. Over half of the top ten global disciplinary rankings for Australian universities are in the social sciences," said Professor Withers.
"The scholars elected here to Fellowship have each made contributions of excellence, as recognised by their peers in an exhaustive electoral process. The diversity of that Fellowship is also a strength, being 53% female and including leading practitioners and indigenous scholars," he added.
The New Fellows of the Academy will be formally welcomed and inducted at the Academy's General Meeting and Annual Symposium to be held in Canberra from 12-14 November 2018. The Symposium will bring the social sciences to bear on the loss of trust in public and private institutions. Themes to be explored include whether trust can be restored, by what means, and how long might be required to regenerate the trust that a civil society requires. The Academy now numbers a total of 660 distinguished social scientists.
Visit the Academy of The Social Sciences in Australia website to read the full media report.