Ms Debra McKenzie, School of Political Science and International Studies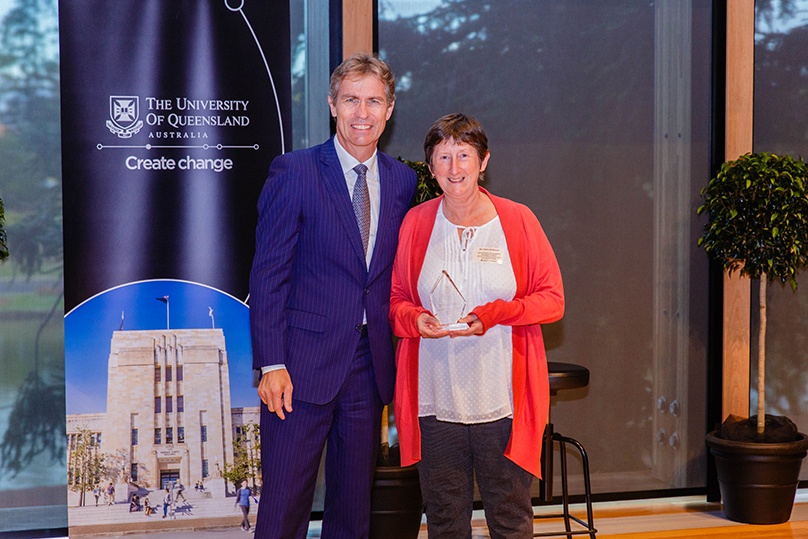 For eight years, Ms Debra McKenzie has consistently provided exceptional service of outstanding quality to students and staff (academic and professional) in and very much beyond her roles as Senior Administrative Officer (Academic). Students and staff can come to her with virtually any question regarding their study or work in the School, or in the wider UQ environment, and will invariably receive the best advice and guidance possible. Her knowledge and competencies in understanding rules, provisions, and the networked character of services and contact-points at this University are encyclopaedic, and her commitment to translate rules and policies into workable practices for all involved has been a major and indispensable factor in facilitating the School's success. POLSIS staff and students, and the HASS community are deeply indebted to Ms McKenzie's professionalism, and her consistent willingness to go beyond the call of duty.
Watch the video of Professor Julie Duck, Executive Dean (Acting), Faculty of Humanities and Social Sciences speak about Debra's achievements. 
The School also wishes to congratulate Diana McClusky, Manager of the Graduate Centre for Governance and International Affairs who was also nominated for the award.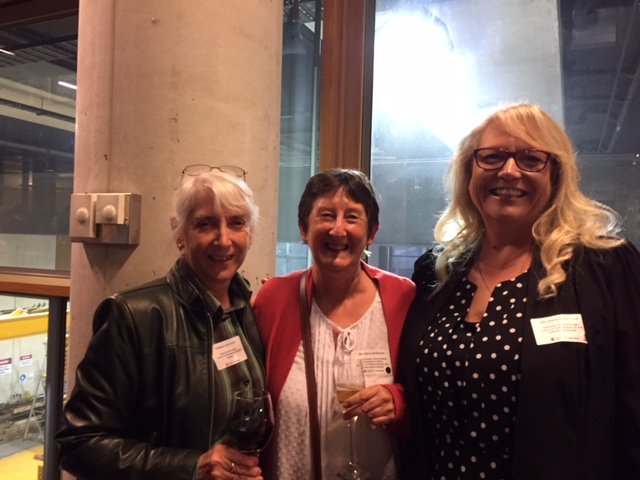 Professor Julie Duck, Executive Dean (Acting) Humanities and Social Sciences, Debra McKenzie, Senior Administration Officer and Diana McClusky, Manager of the Graduate Centre of Governance and International Affairs.