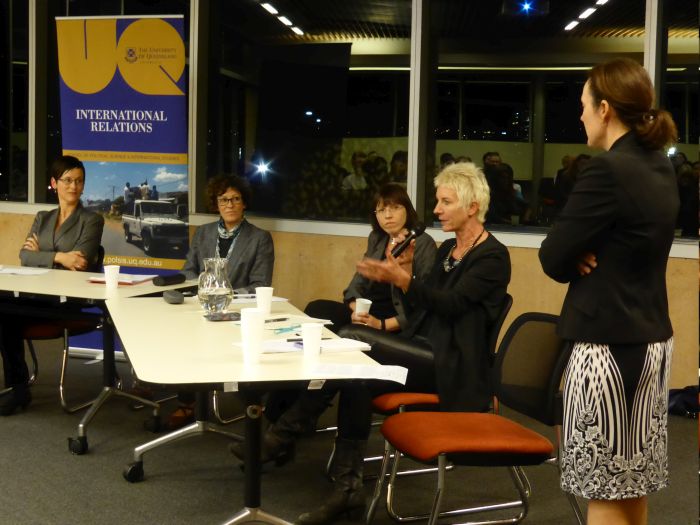 On the 25th of May, The School of Political Sciences and International Relations hosted Ms. Madeleine Rees OBE Secretary General of the Women's International League for Peace and Freedom (WILPF).
Ms. Rees discussed the influence women peace activists have had in shaping the current international normative framework, the ongoing challenges activists face within an international order designed to normalise conflict and the role we can all play in making international institutions operate more justly.
You can listen to the audio of the talk here.